---
The Lewy Body Dementia Resource Center is an organization headed solely by former care partners of people with Lewy body dementia. Our board members consist of experts in the field of LBD, professionals who have been affected by a family member with the disease, and people who themselves are living with LBD.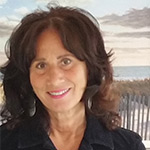 NORMA LOEB – Founder and Executive Director
Norma's knowledge and experience with Lewy body dementia began with the personal care of her mother, Lillian, who had LBD for many years. Lil is the inspiration behind the founding of LBDRC. Norma has been facilitating the only New York Metro area LBD caregivers support groups since 2008.  She also leads a national group for people living with LBD which has been lauded.  She served on the board of directors of the Lewy Body Dementia Association for three years before launching the LBD Resource Center to provide much needed support and resources on more personal and connective levels. Norma worked as executive assistant to the CFO at The New York Times Company for over 20 years. While there, she served as chairperson of the work/life committee of The Times' women's affinity group and initiated and ran their eldercare support group. Her expertise working with the top executives at The Times, as well as her managerial experience as executive director and a co-founder of What BETTER Looks Like, a nonprofit organization which partners with communities to help individuals imagine, articulate, and create visions for a better world, has prepared her to direct this large project which is very dear to her heart.
BOARD OF DIRECTORS &

MEDICAL ADVISORY COUNCIL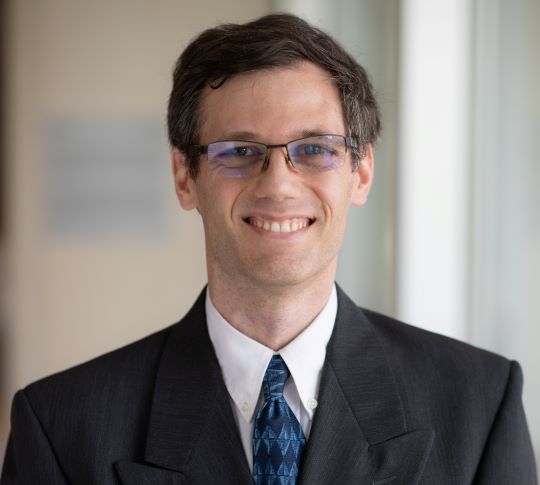 JASON A. COHEN, MD – Medical Advisory Council                                          Dr. Cohen is a neurologist and dementia specialist at Montefiore Medical Center and the Albert Einstein College of Medicine in The Bronx, New York.  He attended medical school at the Mount Sinai School of Medicine, then moved to Montefiore, where he completed his internship, residency in Adult Neurology including Chief Residency, and UCNS-accredited fellowship in Geriatric Neurology.  He is based at Montefiore's multidisciplinary Center for the Aging Brain and the Memory Disorders Center, where he is part of a team working to diagnose and manage cognitive decline in older adults.  In addition to his clinical work, he is the Site Director for Education.  Dr Cohen teaches neurology and psychiatry residents, medical students, and others about dementia and related topics. He is the recipient of the 2016 Leo M. Davidoff Teaching Award from Einstein. His research interests include the relationship between gait and cognitive dysfunction, caregiver stress, and primary progressive aphasia.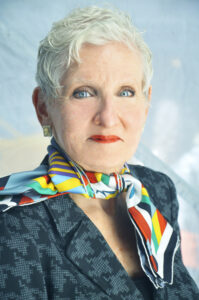 MARY LOU FALCONE
Mary Lou Falcone is a classical music public relations strategist who created M.L. Falcone, Public Relations in 1974. From her office located in Manhattan's cultural nucleus, she currently shares her expertise with such distinguished organizations as the New York Philharmonic/Music Director Jaap van Zweden and Carnegie Hall. Ms. Falcone attended The Curtis Institute of Music where she studied voice. Upon graduating, she sang professionally for eight years with such organizations as the WNET Opera Theatre and the St. Paul Opera Company, soloed with orchestras, sang oratorio, and appeared in recitals. During this period, Ms. Falcone was also a member of the faculty at the Baldwin School in Bryn Mawr, Pennsylvania, where she taught voice and general music for six years before being asked to chair the Music Department, which she did for several years. For 22 years Ms. Falcone was on the faculty of The Juilliard School, and has lectured at the Mozarteum University in Salzburg, the Solti Accademia in Italy, Manhattan School of Music, Mannes College of the New School, and the Curtis Institute of Music. She is currently a member of the Executive Committee of the Avery Fisher Artist Program, as well as on the Advisory Board of Turn The Spotlight, a foundation created to identify and empower leaders, especially women, in the arts. Formerly, she served on the Board of Overseers of the Curtis Institute and chaired both the Marilyn Horne Foundation and the Vatican/Rome based Voices of Faith. Ms. Falcone's loving husband, Nicky Zann, passed away from LBD in July, 2020.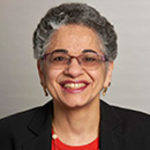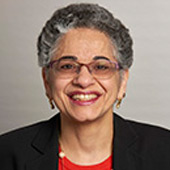 JOYCE F. FOGEL, MD – Medical Advisory Council
Dr. Fogel joined Beth Israel Medical Center in 2010 as Division Chief of Geriatrics. Prior to that she was a geriatrician at St Vincent's Hospital where she also was division chief. Throughout her career, she has continuously been involved with program development and the teaching of medical students, residents and fellows. Dr. Fogel is a fellow of the American College of Physicians and the American Geriatrics Society. Dr. Fogel has provided the oversight for the growth of Geriatric clinical services as well as educational opportunities. She holds a faculty appointment as Associate Professor of Geriatrics and Palliative Medicine, Icahn School of Medicine at Mount Sinai. Dr. Fogel attended Sophie Davis School for Biomedical Education at City College of the City University of New York and then received her MD from SUNY Downstate. She completed her residency in Internal Medicine at SUNY Downstate-Kings County where she also served as Chief Resident followed by a 2 year fellowship in Geriatrics at New York University Hospital-Bellevue Hospital Center. Since her fellowship, she has been actively involved in both clinical and academic geriatrics. Recent clinical quality improvement projects include Project Sleep – an interdisciplinary program to improve the sleep of hospitalized patients using non-pharmacological approaches such as changes to the environment and a falls reduction initiative. She has presented locally and nationally on various geriatric topics. Dr. Fogel maintains an outpatient practice at Mount Sinai Beth Israel Senior Health and has been listed in Castle Connelly Top Doctors-New York Metro area and New York Times Super Doctors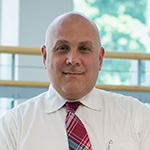 JAMES E. GALVIN, MD, MPH – Medical Advisory Council
An internationally known expert and thought leader on Lewy body dementia, Alzheimer's disease and other forms of dementia, Dr. Galvin is a Professor of Neurology, Chief of Cognitive Disorder Services Palm Beach, and Director of the Comprehensive Center for Brain Health at the University of Miami Miller School of Medicine's Evelyn F. McKnight Brain Institute. Prior to this, he was Associate Dean for Clinical Research at the Charles E. Schmidt College of Medicine at Florida Atlantic University and the Founding Director of the Comprehensive Center for Brain Health there. Before his move to Florida, Dr. Galvin was professor of neurology and psychiatry at New York University Langone Medical Center. Dr. Galvin received his BA in chemistry from New York University, his MS in nutrition from Rutgers University, his MD from the University of Medicine and Dentistry of New Jersey, and his MPH from St. Louis University. He has published more than 200 scientific papers covering basic, clinical and translational science in the areas of neurodegenerative disorders, dementia and cognitive aging; is the editor of two textbooks on dementia; and leads numerous clinical trials investigating new therapeutics for neurodegenerative disease. His research has been funded by the National Institutes of Health, Centers for Disease Control, Alzheimer's Association, Association for Frontotemporal Degeneration, Michael J Fox Foundation, American Federation for Aging Research, and numerous private and family foundations.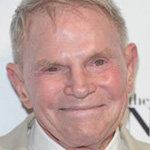 TED HARTLEY
Ted is Chairman of RKO Pictures Corporation and President of RKO Stage. Over the last 15 years, Ted has produced over a dozen films for RKO Pictures and has expanded to producing shows on Broadway. His most recent stage production, TOP HAT, opened on London's West End in the spring of 2012 and won the Olivier Award for the Best New Musical of 2013. He also serves as Chairman of ORBIS International, a health NGO that prevents blindness worldwide through its flying eye hospital programs. Ted was educated at Annapolis, Georgetown University and Harvard Business School and was a former Navy Fighter Pilot. He became President of Southwestern Development Corporation but left to pursue his love of film, first acting in various co-star roles before starring in two TV series. He then moved on to directing and producing. He is a published writer of articles and poetry and is a voting member of the Academy of Motion Picture Arts. Ted was married to heiress, actress and philanthropist Dina Merrill before her passing in May, 2017 from Lewy body dementia.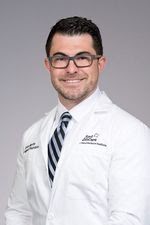 LEON MEYTIN, MD – Medical Advisory Council
Dr. Meytin is a Neurologist and Movement Disorder Specialist at Hartford Healthcare's new Movement Disorders Center in Stamford, Connecticut. He graduated from West Virginia University's School of Medicine and completed his neurology residency at Thomas Jefferson University in Philadelphia, followed by a movement disorders fellowship at Mount Sinai Beth Israel in New York City. Dr. Meytin has expertise in Parkinson's disease, Lewy body dementia, atypical Parkinson's, cervical dystonia, essential tremor, ataxia, Huntington's disease, tardive dyskinesia, and drug induced movement disorders. He believes in the holistic approach to treatment, including utilizing physical and occupational therapy, exercise, speech therapy, acupuncture, and social work services to treat the entirety of the patient. Dr. Meytin is also fluent in Russian.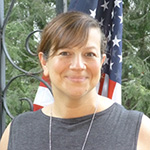 ELIZABETH NOCHLIN
Elizabeth Nochlin is a native New Yorker who has dedicated her career to helping others. She spent 14 years as an Assistant District Attorney under Manhattan District Attorney Robert Morgenthau, and two more under New York State Attorneys General Spitzer and Cuomo. Elizabeth is now a banking enforcement lawyer. She cared for her beloved mother who suffered from Lewy body dementia, and takes care of her 8 year-old son and 12 year-old stepson. She is able to manage all of this with the strength and support of her husband, Tom.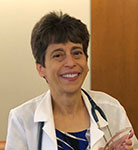 ANGELA SCICUTELLA, MD, PhD – Medical Advisory Council
Dr. Scicutella has been specializing in neuropsychiatry for more than 25 years. After graduating Phi Beta Kappa from Barnard College, she graduated from Albert Einstein College of Medicine of Yeshiva University with an MS in Pathology and then received her PhD there as well. Her thesis was entitled: Studies of Human Development and Dementia with Monoclonal Antibodies. Dr. Scicutella then graduated with a medical degree from Albert Einstein College of Medicine of Yeshiva University, with special distinction in research in neurology. She completed her pathology residency at Columbia Presbyterian Medical Center and was a neurobehavior fellow at Beth Israel Medical Center. She has published numerous papers, has contributed to many articles in peer-reviewed journals, authored book chapters. and led lectures throughout New York. Dr. Scicutella was Attending Neuropsychiatrist and Director of the Geriatric Psychiatry Consultation-Liaison Service at Long Island Jewish Medical Center as well as Neuropsychiatry Consultant at the North Shore Movement Disorders Center from 1997-2012. She is currently Attending Physician at Kings County Hospital Center in Brooklyn, Clinical Associate Professor in Psychiatry at SUNY Downstate Medical Center in Brooklyn, Clinical Associate Professor of Psychiatry at Hofstra-North Shore-LIJ School of Medicine on Long Island, Attending Neuropsychiatrist at the Epilepsy Foundation of Long Island, Inc., and has her private practice in Bayside, New York. Dr. Scicutella is also Neuropsychiatric Consultant and Professional Advisory Board Member with The Epilepsy Foundation of Long Island and Peer Reviewer for the Journal of Neuropsychiatry and Clinical Neurosciences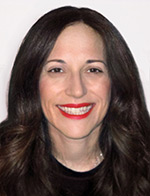 VICKI L. SHANKER, MD – Medical Advisory Council
Dr. Shanker is the Program Director of the Mount Sinai Downtown Neurology Residency Program and an Assistant Professor at the Icahn School of Medicine at Mount Sinai. She is the Site Director for the Mount Sinai Medical Student Neurology Clerkship and a member of the Mount Sinai Graduate Medical Education Committee. Dr. Shanker completed her Neurology training and Chief Residency at Montefiore Hospital at Albert Einstein College of Medicine in addition to a two year fellowship in Movement Disorders at Beth Israel Medical Center. She is the recipient of a PSG fellowship grant and served on the PSG Mentorship Committee. Dr. Shanker has a practice solely focused on the care of patients with Movement Disorders and is involved in the training of Movement Disorder fellows. She has contributed to several articles in peer-reviewed journals as well as authored several book chapters. Dr. Shanker is the course director for the "Approach to the Shaky Patient" at the Annual Academy of Neurology meeting and co-director of the CME course "Advances in Movement Disorders" at Mount Sinai. She is the recent recipient of the 2017 Cullman Family Award for Excellence in Physician Communication, the ACGME's 2017 Parker J. Palmer Courage to Teach Award, and the 2017 American Academy of Neurology's Program Director Recognition Award.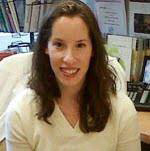 YAEL ZWEIG, AGPCNP-BC – Medical Advisory Council
Yael is an adult and geriatric nurse practitioner and has been a nurse for over 10 years. From 2010-2015, she worked at the NYU Pearl Barlow Center for Memory Evaluation and Treatment and developed an expertise in treating and managing patients with Lewy body dementia under the expertise of Dr. James Galvin. She has published and presented on LBD, specifically about the impact of the disease on patients and their families. She ran a support group for LBD spouses and provided individualized support and counseling to address the unique needs of LBD patients. Yael is currently a member of the geriatric consultation service at NYU Langone Medical Center where she helps to manage geriatric issues including dementia and delirium in the inpatient setting.
BOARD OF DIRECTORS EMERITUS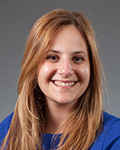 JESSICA ZWERLING, MD, MS – Medical Advisory Council
Dr. Zwerling is a neurologist with board certification in neuromuscular disease and NIH T32 research/clinical fellowship training in cognitive neurology. Her career has focused on identifying risk factors for cognitive decline and dementia, as well as factors that promote successful aging, with a focus on underserved populations. She is the Associate Director for the Center for the Aging Brain and the Director of the Memory Disorders Center at Montefiore Medical Center and has been mentoring the next generation of geriatric neurologists over the last two decades. She is the Project Director for the Hudson Valley Region Center of Excellence for Alzheimer's Disease. Dr. Zwerling has developed the clinical and didactic programs used to enhance health professionals' capacity to screen, diagnose and develop personalized plans of care for patients with Alzheimer's and related dementias for the Montefiore Health System. Dr. Zwerling serves as the Fellowship Director for the UCNS accredited Geriatric Neurology Fellowship at Montefiore. She has received multiple grants from the Leslie R. Samuels and Fan Fox Foundation for work in memory and gait in the field of health disparities research. In addition, Dr. Zwerling is the site leader for the HRSA (Health Resources and Administration) Grant focusing on an interprofessional, multi-modal educational intervention entitled "Clinical/Community Partnership to Expand Primary Care of Older Adults (CC-PCOA)." She provides a comprehensive Alzheimer's Disease and Related Dementias (ADRD) program to address the needs of providers, patients' families and caregivers through community support networks and educational materials and resources. She is the Clinical Director of the Einstein Aging Study and has been with the study since 2004. Additionally, Dr. Zwerling serves as the Director of Neurodegenerative Trials and has been a leader in PET scanning biomarkers as well as the use of technology assisted programs for patients/caregivers with memory disorders at Montefiore.
ADVISORY BOARD MEMBERS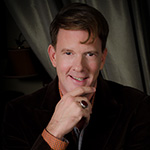 JAMIE BRICKHOUSE
Jamie is author of the critically acclaimed memoir, Dangerous When Wet, which is partly about his larger-than-life Texas mother, Mama Jean, and chronicles her decline and death from Lewy body dementia. His writing has appeared in publications such as The New York Times, International Herald Tribune, Salon, Out, Amtrak's Arrive, and he is a guest blogger for the Huffington Post. Jamie is also a performer and is a two-time StorySLAM champion of The Moth, the acclaimed, not-for-profit worldwide organization dedicated to the art and craft of storytelling. He is founder and CEO of redBrick Agency, a lecture bureau for authors, and lives in New York City with his common law husband Michael.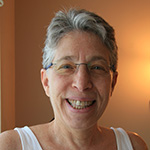 ROBIN FELSHER
Robin held several positions with increasing responsibility over her 28 year career at MTA New York City Transit until she retired in 2010. Two of her critical positions were as Project Manager of the rebuilding of multiple subway car classes and as the Assistant Chief Mechanical Officer of Quality Assurance and Warranty Control for the Division responsible for MTA New York City Transit's subway cars. Robin is a community activist in Greenwich Village and serves on several Boards including the Jefferson Market Garden and 33 Greenwich Avenue Owners Corporation. She brings her personal experience with Lewy body dementia that she gleaned during her years of caregiving for her father who suffered with the disease.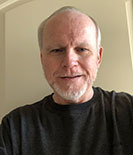 KENNETH KENNARD
Ken earned an Associate degree in criminology from Cuyahoga Community College and a B.S.B.A. degree from Bowling Green State University. Following college graduation, he was appointed as a city police officer in the Cleveland area. During this time, Ken was also an instructor of criminology at C.C.C. and Case Western Reserve Center for Criminal Law. He had a 10-year career in city policing reaching the rank of Lieutenant. Ken left city police work to accept a position as Chief of the Cleveland Federal Reserve Bank law enforcement division. He worked in this position for 20 years. Ken was then promoted to Assistant Vice President assuming responsibility for all Fourth District law enforcement divisions of the Federal Reserve System which included Cleveland, Columbus, Cincinnati and Pittsburgh, Ohio. He also served on many committees at the Cleveland main office and in Washington D.C. After serving 30 years with the Federal Reserve System, Ken retired in 2011. Ken was diagnosed with LBD in 2016.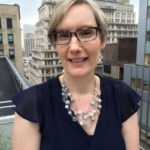 GWYN KIRKBRIDE
Ms. Kirkbride currently serves as Assistant Director for the Workplace Center, Columbia University School of Social Work (CUSW). Her work focuses on the issues that place people at risk for successful participation in the workforce with a concentration on policy, and program development, implementation and evaluation. During her Master's program at CUSW, Gwyn utilized her experience and knowledge as a massage therapist to explore social work in the medical field, spending her final year working with Lupus patients at Hospital for Special Surgery. Gwyn has a passion for the health field, in particular inequalities within the health care system. She began working with the Lewy Body Dementia Resource Center after losing her beloved uncle Nicky to Lewy body dementia in July, 2020.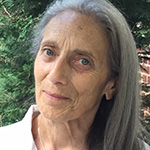 LAURA KRAMER-CARINI
Laura Kramer-Carini was born, and still lives, in Brooklyn. Not long after retiring from the Department of Education, her elderly father was diagnosed with LBD. Laura spent her professional life teaching English for eight years at CUNY and over 30 years in NYC's first "alternative" high school, Pacific High. Having been reared with a strong sense of political/social activism, her high school "kids" were a population in great need: dismissed from other high schools, over-aged, under-credited, but still possessing the drive and intent to graduate. It is that perseverance which colors all that she cares about. Her father's diagnosis of Lewy body dementia late in his long life, and his persistence–his not-giving-up–inspires and moves her.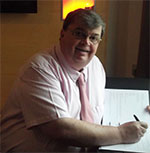 NORMAN MC NAMARA
Mr. Mc Namara (known as Norms) was born in Bolton, an industrial town In Lancashire, England UK. He lost both his grandmother and father to dementia but didn't ever think it would happen to him, but it has. He has since gone on to write six books about dementia, sold on Amazon worldwide, as well as poetry books about dementia. Mr. Mc Namara founded the Purple Angel dementia campaign which is now a global concern with over 1,200 Purple Angel dementia ambassadors worldwide and recognised in over 60 countries. He was diagnosed with LBD in 2010 and says that it doesn't get any easier.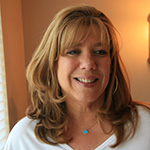 SUZANNE PARGAMENT, LMSW Support Group Facilitator
Suzanne earned her Master's Degree in Social Work from Adelphi University. She currently works as a social worker at Townhouse Center for Rehabilitation & Nursing in Uniondale, NY where she oversees the dementia unit. Suzanne understands Lewy body dementia extremely well since–not only is it the disease her father had—but because she helps people with LBD and their families on a daily basis. Her ability to pinpoint areas that need addressing immediately is a huge asset, as are her multiple contacts within the healthcare industry.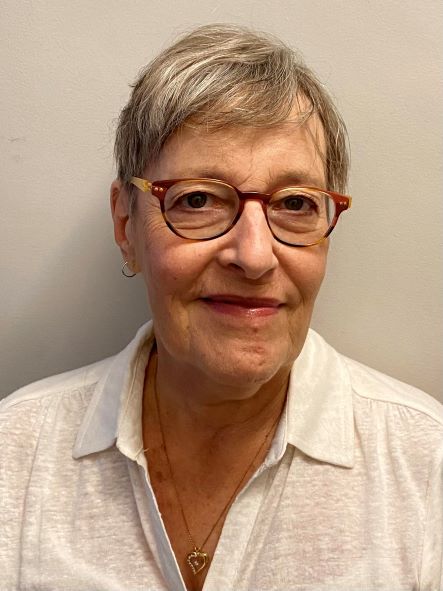 PAMELA ROSENBLUM     
Pamela is a retired psychoanalyst and trauma therapist in New York City. She was a founding faculty member and supervisor at the Psychoanalytic Psychotherapy Center in NYC.  As a certified Somatic Experiencing Practitioner, Pamela worked with people suffering from both acute and long-term traumas.  Before retiring, she had a private practice for individuals and groups for 38 years in Manhattan.  Her knowledge and commitment to the needs of people and families experiencing Lewy body dementia comes from her more than six-year journey caring for her beloved husband, Paul, who died in May 2022.  She has brought her therapeutic expertise to the LBD Helpline, blog posts, and conference caregiver panel.  Pamela has a particular interest in the emotional and traumatic impact of the disease on caregivers and families, supporting caregiver resilience, and helping caregivers navigate the daunting decisions they face.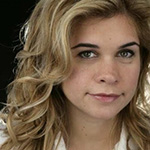 MARISA STEFATOS
Marisa graduated with an individualized B.A. from NYU's Gallatin School– Paradigms of Life: The Human Condition–and earned a Master's Degree in Communication and Film from New York University. A director, teacher, writer and producer, she was the Director of Arts programming at Holy Trinity Cathedral School in NY and founded and ran arts programs and festivals as Artistic Director of the Dalton School's Greek festival . She teaches music, art, writing and creative drama which she connects to therapeutic practices combining and adapting them specifically for people with Lewy Body Dementia and other dementias with significant results. She is currently furthering her drama therapy knowledge at Creative Alternatives of New York, is a certified Reiki Master and also trained in Cherokee healing and massage. When Marisa's mother was diagnosed with Lewy Body Dementia, she was devoted to her care and learned hands on and through extensive research how to manage many aspects of this difficult disease. Marisa's mother passed away from LBD 10 years ago. She is determined and excited to develop programs for people with LBD and their care partners to give them a better quality of life.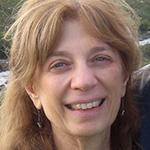 PHYLLIS TASHLIK
Phyllis is currently director of the Center for Inquiry, the professional development center of the New York Performance Standards Consortium. A teacher for several decades in the NYC public schools, she has taught English and writing, helped begin small schools, developed curricula, and published student writing, as well as her own. She is the editor of Active Voices II and Hispanic, Female and Young and the creator of books and DVDs for the Teacher-to-Teacher series. Her husband, at one time a talented and creative photographer, passed away from Lewy body dementia in February, 2017.
IN MEMORY OF OUR BOARD MEMBERS, WITH GRATITUDE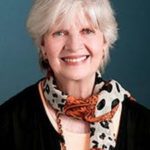 PATRICIA BOSWORTH​
Patti was a truly committed board member of the Lewy Body Dementia Resource Center and helped us in countless ways.  Her incredible insight and good nature will alway be remembered fondly.  Patricia was a contributing editor at Vanity Fair, an award-winning journalist and bestselling biographer and memoirist. She was a graduate of Sarah Lawrence and a winner of the Front Page Award. Patricia taught literary nonfiction at Columbia School of Journalism, where she was a Senior Fellow in the National Arts Journalism Program, and at Barnard College. A longtime board member of the Actors Studio, she ran the Playwrights-Directors Unit there. Her book, The Men in My Life: A Memoir of Love and Art in 1950s Manhattan, was released in paperback by HarperCollins in January 2018. Her first memoir, Anything Your Little Heart Desires: An American Family Story, was about her family and the Hollywood Blacklist. She was also the author of biographies of Montgomery Clift, Marlon Brando, Jane Fonda, and the photographer Diane Arbus. Her Arbus biography inspired the 2006 film Fur, starring Nicole Kidman and Robert Downey Jr. Her newest book, Dreamer With a Thousand Thrills: The Rediscovered Photographs of Tom Palumbo was released in March, 2018 and is in honor of her late husband Tom Palumbo who had Lewy body dementia. Patti died of complications from Covid-19 on April 2, 2020.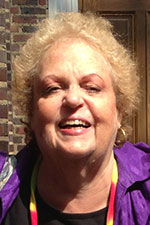 ANNE K. JOHNSON
Anne was incredibly giving and shared her expertise and vast connections whenever there was a need–not only for the Lewy Body Dementia Resource Center–but with anyone ever in need.  We are grateful to have known her as a caring friend.  Anne was a retired film Production Accountant and continued with her own business of Financial Consulting and Income Tax Preparation for the Arts, which she has done for over 40 years. She was a member of Community Board Three, Manhattan, and Chaired that Board from 1988 to 1990. In addition, she was on the board of the New York Production Alliance, an organization that promotes the film and television industry in New York. She was a member of New York Women in Film and Television, and is a retired member of I.A.T.S.E. Local 161, and was the President in 2001. Anne had been a long time community activist, had fought for affordable housing, better schools, better health care, and against gentrification. She was the primary caregiver to her husband Charles who had Lewy body dementia and passed away in April, 2016.  Anne died on October 4, 2021 of pancreatic cancer.