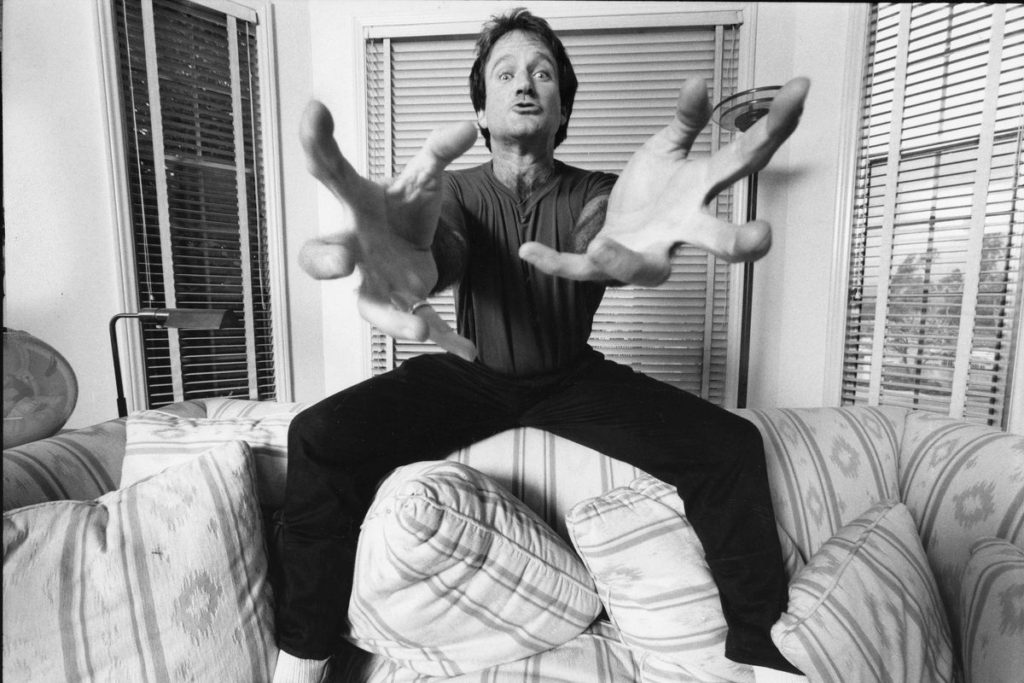 Robin Williams' life and legacy will be examined in HBO's upcoming documentary about the comedy legend who also suffered from Lewy Body Dementia. Don't miss it in July!
The subscription network announced Wednesday it has set the Sundance-debuting project for a summer release on July 16, six months after the film held its world premiere to overwhelmingly positive reviews at the 2018 Sundance Film Festival.
Directed by Roman Polanski: Wanted and Desired helmer Marina Zenovich and produced by notable documentarian Alex Gibney, Come Inside My Mind explores Williams' career and personal life from various perspectives — including rare audio and video footage from the actor's collection of home movies and onstage footage. Williams' peers (namely Whoopi Goldberg, Eric Idle, Steve Martin, David Letterman, and more) and his son, Zak Williams, also appear for on-camera interviews.
You can read more about HBO's upcoming documentary here!